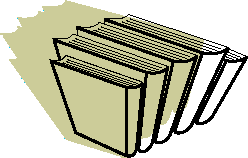 January 26, 2010

Mornings with Mailer

Dwayne Raymond's memoir about his years with Norman Mailer has drawn an astounding emotional reaction from those who have had the opportunity to read advance copies. We would like to share some of those responses with you…

Dwayne,

I can't tell you how much I like the book. It's really an adventure story (your adventure), and your sense of pacing and detail is wonderful. You've got it all here: suspense, love, humor, intrigue, the list goes on. There's so much to reward the reader. Your characters are fully realized, and you have a skilled way of making real even the most peripheral characters. Even more important, I grew to trust you as a narrator, and that's invaluable. Your charm, wit, and sharp insights seemed almost always spot-on.

Again, fantastic work! It was a pleasure and thank you for allowing me the honor of an early read.

Michael Tonello

Author Bringing Home the Birkin

Dear Dwayne,

I just finished reading MORNINGS WITH MAILER. It is a deeply felt, extraordinarily moving memoir that vividly captures the private Norman Mailer as he was in the last years of his life. There, amid the hard work, the sorrow, the enduring bravery of the man, you stand as honest witness to who he was. It is an astonishing achievement.
At the heart of the book lies the interdependency of Norman, Thomas, Norris, Judith and you. What an unlikely quintet, bound together by love and need. One cannot read your account of those five friends without sharing in their sadness and wonderful improbability. Thank you for writing the book, for getting it to me, and for doing such a terrific job of
it.

Best,

Dotson Rader

Features writer, Parade Magazine

Dear Dwayne,

What a beautiful and tremendous book you have written. I finished reading it this morning, here in London, and immediately felt proud of you for having written it. The great task, I always assumed, would be to find a way to capture the vitality and the great humanness of Norman, and that you have done, in spades. But as Norman would have appreciated -- as all novelists will appreciate -- it also had to be the story of a place, Provincetown, and a working sensibility, his, as well as another story, the friend and colleague's story, yours. You have joined these things together perfectly. My countryman, the great inventor of modern biography, James Boswell, said when writing his Life of Johnson that his aim was to bring the fierce intelligence and humor of the man in full view of the reader, and I thought of Boswell as I watched you cooking and helping Norman. Your description of the making of Castle in the Forest is a piece of sustained critical excellence as well. He couldn't have wished for a more sensitive accomplice and friend.

So, across the oceans, dear Dwayne, I salute you. Your book is a service to literature and a testament to your own powers. We authors are a small and brutal tribe, but we recognize a happy day when we see one, which comes with the arrival of good work. You have written from the centre of your substance, and Norman's, which is a complete victory for art.

My very best,
Andrew O'Hagan

Author: Be Near Me, The Missing, Our Fathers, Personality and The Atlantic Ocean: Essays, 2008

Dear Dwayne,

I enjoyed every page! It's such an honest - almost naked account of a truly remarkable relationship with not only a great man, but a family, a house and a place. That's no mean feat. On every level it really worked for me. It was fascinating to see how NM wrote and researched.

What comes over all the time is what an extraordinary father he was. Good fathers don't make interesting copy for journalists so I guess we all had a very distorted portrait of him because the bad news stories grabbed headlines. I loved the way you wove in the not so good bits too—the demands and grouches and difficulties. There was nothing sentimental about the book because all of you were so rounded and real and yes, sometimes not in a good place, which is what makes us all human. There are so many strands to the book—your journey as a writer and also your personal relationships and history.

It's such a rich book with themes and dilemmas which resonate with all of us who have families and have lost people who were important in our lives, and for whom questions remain unanswered and leave us searching. The fact that you could make it so accessible and funny and moving—for this reader anyway—makes me look forward very much to your next book!

Sue Fox

Features Writer, The Sunday Times Magazine, London




FOR IMMEDIATE RELEASE

CONTACT: Greg Kubie 212-207-7760

Greg.Kubie@HarperCollins.com

"Mornings with Mailer is a tender and affectionate view of the protean author at the end of the Big Novel that was his life. Dwayne Raymond's book offers a uniquely intimate perspective on one of our literary giants. Applause."
— Tom Piazza, author of City of Refuge

"In this moving memoir, Dwayne Raymond provides an intimate look at the daily routine of a great writer in the last years of his life. Raymond poignantly describes how Mailer fought like a lion to continue writing even as age and illness slowed him down."
— Doris Kearns Goodwin, Pulitzer Prize-winning author of Team of Rivals

"Dwayne Raymond adds another dimension to our appreciation of a great man's genius, the paradoxes of his genial belligerence, his obstinacy at once maddening and endearing, and his unaffected originality. This is a fascinating touching memoir, and often funny too."

— Harold Evans, New York Times bestselling author of They Made America

MORNINGS WITH MAILER

A RECOLLECTION OF FRIENDSHIP

DWAYNE RAYMOND

Published to Coincide with What Would Have Been Norman Mailer's 87th Birthday—

An Intimate Portrait of the Great Writer's Final Years

In MORNINGS WITH MAILER: A Recollection of Friendship (Harper Perennial; Trade Paperback Original; On Sale: January 26, 2010; $13.99), writer Dwayne Raymond reflects upon the intimate bond he forged with Norman Mailer during the last four years of the iconic writer's life. Coming on board in 2003 to work as Mailer's editorial aide, Raymond would become much more—cook, sounding board, confidante, and most importantly, friend to the still indomitable octogenarian. As he worked alongside the two-time Pulitzer Prize winner, helping him with the research and preparation of his final four books, the younger writer grew to know a man whose benevolent private persona often ran counter to his intractable public image.

Living in Provincetown, the famously eccentric community on the remote tip of Cape Cod, Dwayne Raymond often encountered the town's most illustrious resident in its shops and bars. Raymond's first personal contact with Mailer, however, was in 2000, when he served the writer and his wife Norris at the small restaurant where he worked as a waiter. Mailer took an immediate interest in the younger writer and over the ensuing years, whenever they would bump into each other, Mailer would ask Raymond how his work was progressing. One fateful night in 2003, Raymond chanced upon Mailer at the local market. Mailer said he was immersed in a project and could use Raymond's help. The next day, he asked Raymond to be his assistant.

The project Mailer wanted help on was his novel about Hitler that would become The Castle in the Forest. Yet soon after he began showing up at the Mailers' home every day, it became apparent that the bounds of the job would be fluid. Raymond helped Mailer organize his massive amounts of research, but he also undertook many of the daily tasks. Norris Mailer, with whom Raymond formed a strong alliance, was herself recovering from a protracted illness, so the "editorial aide" routinely lent a hand with household duties, especially cooking, at which he was adept. Norman, an avowed food aficionado, would concoct odd recipe ideas that Raymond gamely executed.

Over the course of the next four years, Raymond became an indispensable and wholly trusted member of Mailer's small inner circle. He witnessed firsthand Mailer's legendary work ethic, as the aging writer, despite a litany of ailments, nonetheless managed to turn out four books—Modest Gifts, The Big Empty, The Castle in the Forest, and On God: An Uncommon Conversation. As the friendship between the two men deepened, Raymond recognized that the real Norman Mailer was nothing like the combative, misogynistic, homophobic, unforgiving man that the media had portrayed for over half a century, but in fact a forthright and devoted family man who cherished his work and his private relationships above all else. Raymond, a gay man, was surprised by Mailer's insight and compassion when offering advice, as the younger man struggled with a uniquely complex personal relationship with his partner. As Mailer's condition deteriorated, Raymond grew increasingly protective of his mentor, battling his own sorrow with the need to preserve the great writer's dignity and independence.

MORNINGS WITH MAILER is a heartfelt memoir of the special relationship between a literary master and a willing pupil. Offering a personal look into the final years of an often misunderstood icon, it is a moving tribute to America's foremost man of letters.

About the Author

Dwayne Raymond worked with Norman Mailer from April 2003 until Mailer's death in November 2007. He provided editorial assistance on Mailer's final four books: Modest Gifts, The Big Empty, The Castle in the Forest, and On God: An Uncommon Conversation. Raymond contributes regularly to the Huffington Post and has written for The New York Times Brief Guide to Essential Knowledge, The Mirror, In Newsweekly, and The Boston Reader. He was a writer and producer for the NBC daytime news magazine show Real Life and served as associate producer for MTV's Real World: Boston. He lives in Provincetown, Massachusetts.

MORNINGS WITH MAILER: A Recollection of Friendship

By Dwayne Raymond

Harper Perennial; Trade Paperback Original

On Sale: January 26, 2009

352 Pages / $13.99
Poetry by Pablo Neruda-Chilean Poet
Pablo Neruda (July 12, 1904–September 23, 1973) was the pen name and, later, legal name of the Chilean writer and politician Neftalí Ricardo Reyes Basoalto.

With his works translated into many languages, Pablo Neruda is considered one of the greatest and most influential poets of the 20th century. Neruda was accomplished in a variety of styles ranging from erotically charged love poems like his collection Twenty Poems of Love and a Song of Despair, surrealist poems, historical epics, and overtly political manifestos. In 1971 Neruda won the Nobel Prize for Literature, a controversial award because of his political activism. Colombian novelist Gabriel García Márquez once called him "the greatest poet of the 20th century in any language".[1] Excerpt from Wikipedia Free Encyclopedia
Dwayne Raymond, Editor

The Coulter Guise
I watched Ann Coulter spew again this morning on NBC's Today Show. I wonder why it is that she keeps coming back like an angry rash to the skin of my TV. As usual she had nothing to offer but sexy boots and hair color that once lived in a bottle. Don't get me wrong: I love strong, opinionated women. And men. For five years I was assistant to one of the most infamous political observers ever, Norman Mailer, who was merciless when he went after a politician or issue. The difference between Mailer and Coulter is that Mailer retained a logic of decency in even his most brutal observations—precision was always his objective. Coulter fires off fringe-sane statements peppered with sub-sophomoric humor that falls flat, smells up the room and bears little resemblance to anything accurate. Even devout Conservatives distance themselves when Coulter turns her breath into noise. That is, at the least, one reason to discount all she utters.
The people Ann Coulter is pandering to are simply stupid. Yes, to take a page from her playbook about not being "PC," there are stupid, brainless people in this country—we all know this. They work and have lives and, unfortunately, spawn more dim-wits. They are Coulter's prime audience. Thing is, she would likely have nothing to do with her disciples if suddenly she found herself in a crowd of them. It's my guess they don't wear knee high kinky-boots at 7 a.m., don't have glimmering teeth or a plump bank account like she does. Her target audience is her complete opposite in a fashion sense and, clearly, that would make her squirm.
Coulter can be attacked on a surface level because she opened the door long ago; she thrives on quips about how people look. Recently she went after Michelle Obama for being a laughable Jackie Kennedy copycat in fake pearls. She writes of Barack Obama as "B. Hussein Obama," inferring that he's some kind of dark fiend we should fear. Why? To draw the attentions of the lowest common denominator (read racists, hate mongers and fools) with hopes they buy her book. It's excruciating to the mind to read her bogus intellectualism and debilitating to the soul to hear her churn out her "values."
NBC should never have bumped her yesterday because more viewers probably tuned in to Today this morning to see the fallout—and there she was! I'm sure a good many of her like-minded yahoos (see list above) discovered a new "blond goddess" that they never knew existed before and that's frightening. Haven't we had enough of this garbage, these life-denying rants swaddled in flimsy fact and titillating flippancy she keeps regurgitating?
I managed to sit through the entire interview Matt Lauer did with her. What message did I take away from it? That single mothers are the core of society's atrocities. Yup. According to The Gospel According to Ann, it all comes down to that. Then she tossed her #6 hair again, crossed her bony legs and flashed her fangs. Fade to black. Fade to black indeed...
I want to end by repeating that old adage that she has the right to say what she wants and I'm glad I live in a country where it can happen, but it pains me to do it. Yes, I'm pleased by that, and she should not be censored. Nonetheless, the broadcasts which feature her devalue our collective strive for advancement and in the end we have to work harder to reach the end of the tunnel. Unfortunately we often have to let time rid us of what is truly appalling. So with that thought, and to exercise my own right to say what I think regarding the weary opinions of Ann Coulter, let me repeat the words Lillian Hellman wrote in The Little Foxes and aim it at those values: "I hope you die. I hope you die soon. I'll be waiting for you to die."
— Dwayne Raymond
January 7, 2009
Stampedes, Shootings and Bargains
This morning the news informs about stories of a stressed economy, but that takes second place to the smashing in of a Wal-Mart door by gluttonous Americans seeking deals on X-Box toys. The result was a dead store employee, Jdimytai Damour. Shoppers stampeded and he was trampled for $8.00 an hour. He wasn't even full time.
"This crowd was out of control," said Nassau Police Detective Michael Fleming.
"Nobody was trying to help him," said shopper Nakea Augustine, who was there. "They were rushing in the store. Rushing, rushing, rushing."
Another witness, Kimberly Cribbs, said: "They kept shopping."
The AP confirms these statements. Stressed economy, indeed.
That happened in Queens, New York, a big, bloated East Coast city, population 2,400,000. It begs the question as to whether this is the result of too much humanity into too little space. The answer is no. Welcome to Palm Desert California, population 41,000.
Two women in a Toys R Us store began swapping slurs, slaps and slugs. The men who accompanied them decided to settle the matter and, as men sometimes do, they pulled out guns. (Just exactly what kind of men go to a toy store armed?) They killed each other in the check-out aisle. It is not known if the kiddies the women brought along witnessed the awfulness but one can guess they did. Family fracas, family fright, family fatalities! Cut to jumpy video of one of the ladies after the violence. She is noisy about her innocence as her breasts splay amply across the trunk of a police cruiser. She is being handcuffed while shoppers continue to loiter.
Between Fox News stories about an anchor in Thailand being shot at live on the air and an insipid behind the scenes piece about Holiday window displays at Saks Fifth Avenue, slick commercials tout auto deals and "never before seen savings" on furniture. You can get the car for zero down and you don't have to pony up for the sofa for a whole year. Both are interest free! The anchors return after the ad with grateful voices that inform us the terrors in Mumbai are finally over—whew! Just when we were growing numb to the repeatedly looped video of the Taj Hotel turrets ablaze and a gleaming red smear on its formerly grand dining room floor...
On the computer The Drudge Report headlines detail shopping-shootings and mall-madness. Local TV news reports grand bargains for this Black Friday. "It's a great time for buying!" a gleeful store manager tells the camera.
A less than polished commercial follows him, and in it an Aussie pitchman emphatically states that the "Swivel Sweeper" is the best way to clean up any mess. This, for only two payments of $19.99!
Click back to Fox News Channel where all on the air are still relieved, but now spearheading nervousness for our future.
The anchor woman says: "I don't want to alarm our viewers, but what can be done to prevent terror happening here?" She's talking about the horror in India and her question is to a security-type fellow whose credentials sound somewhat fuzzy. "Are we safe here in America?"
The expert says that we've not suffered terror since 9/11. One could easily differ with him. It is Christmas time in the homeland and terror conspicuously surrounds us. I doubt the Swivel Sweeper can clean up this mess at any price.
—Dwayne Raymond
November 29, 2008
Marriage, Money and LDS Possibilities...
I live in the sacred hub of gay marriage, Provincetown, Massachusetts. When the right for gays to marry was granted here in May, 2004 there was a collective cheer. People started flocking to our town from all over for more than the usual reason which is getting laid for the night; they came here to get laid for life. I don't mean to make light, but let's call it what it is.
My dear departed and very heterosexual friend Norman Mailer (six marriages—all to females) once called marriage an excrementitious union. Ruthless, yes, but spot on. Personally, I believe everyone has the right to screw up their life as they see fit and so did Norman. He told me, his gay assistant that if gay people want to gamble away their sanity then let them. Marriage is not an easy union, regardless of genitalia. Fifty percent end abysmally. This begs the question: why do the Mormons want to keep gays out of it? What is it with the "Later Day Saints" (who are not, of late, acting very Saintly) who feel they must chisel a line into the constitution asserting marriage as being only between male and female? Correct me if I'm wrong, but didn't they once move their entire compound 1500 miles west to the sticks of Utah to be able to practice marriage as a union between a man and a woman and a woman and a woman and yet another woman? To their defense (and I'm reaching here) they later altered their tenet to "keep up with the moral values of the time." Nonetheless, they once did demand the right to hoard wives. Twisted? Perhaps, but it worked for them until they saw the light—or the lawman coming, depending on whom you believe. So, if they could change before then why can't they rally up the sense to do it again?
The Mormon Church (LDS—they're fond of acronyms) is indeed a benevolent organization. They do abundant good in the world by way of their charity work, their strong philosophy of sanitary, sober, caffeine-free living and their ardent advocacy of education (BYU is nothing to be sneezed at—look it up). Lastly, they're quite good with cash. They did manage to raise $20 million in a matter of months to pass Prop eight! So, when it is ultimately overturned by a superior thinking Supreme Court I suggest they try the following to recoup their spent monies in order to do finer future deeds: spearhead the Gay Marriage Counseling Industry. (GMCI)
There are many reasons this is a good idea. God knows they've got the room (the Tabernacle in Provo is huge), they've got the brainpower (shout-out to BYU again) and they obviously have great organizational skills. Conceivably they could, one by one (or two by two as the case may be) coax their former sinner-adversaries either toward marital reconciliation or to the light of their Lord. (Heck, if they were good perhaps 50% would convert to Mormonism? Doubtful, but a thought.) In doing this the Mormons For Gay Marriage Group (MFGMG.) could charge a fat fee. It would also be an excellent message of atonement, a fine way to restore their collective warm-fuzzies about the good they do. Further, if the counseling biz doesn't always work for their new clients they could perhaps shuffle them over to the attached nice, clean law firm specializing in Gay Divorce, (LDS,AALSIGD—figure it out). After all, there's nothing like busted marriages to open up the money spigot.
So in the end, it behooves the Mormon Church to knock it off and let gay people gamble with life as they see fit. Let them love who they want, marry who they want and divorce who they want. That way everybody wins. Fifty percent of the time.
—Dwayne Raymond
November 14, 2008
ON VOTING WITH MAILER
Norman was loyal and that loyalty extended beyond people; it reached profoundly into his choice of where he called home. When he first came to Provincetown to work on The Naked and the Dead in his early twenties he was not immune to the town's allure which infects virtually everyone who puts foot on its shoreline. For Norman that appeal never diminished and, in fact, grew into a passion. He retained a passion for the town and passion for its people. The part of him that commanded he live close to the water of Provincetown harbor was nurtured with each wave of season. He'd lived near the sea in other states from time to time and traveled the world in his life, but he always returned faithfully to Provincetown. And above all, Norman was passionately American in the ultimate sense of that description.
In the 2004 election which pegged John Kerry against a second term George Bush, I drove Norman to Town Hall, here in Provincetown, to cast our ballots. Norman, of course, had written about contemporary American issues and in the process imbedded himself into history itself. He had authored numerous politically centered books and countless op-ed pieces in his career and as a result his left-conservative views were well known if not altogether understood. Agree with him or not, his opinions were universally measured as sturdy, rampant with intellectual vitality, and among the finest opinion writings of the twentieth century. Norman was a political giant of American letters, a distinction attached to him as indelibly as his proficiency as a novelist. To vote with him was an extraordinarily surreal experience because it is rare to find oneself so close to a man whose writings had prompted abstemious social scrutiny in so many. None of that came up for conversation as we made our way toward the Judge Welsh Room to vote, however. It would have been utterly out of character for either of us to mark the moment as being anything other than just two men going to the polls together.
The town ladies who volunteer each election season to mark off names of those who come to vote in town all stood when we entered, the clop of Norman's two canes likely giving forewarning to them that he was entering. Their rise was a purely organic response because I was certain some of the ladies' political leanings were not aligned with Norman Mailer's. This did not stop them from demonstrating their respect. That, to me, was wholly unexpected and penetrating to witness.
"Hello, Mr. Mailer," one said as he approached the table
"Oh, ahhh, hi, hi," Norman responded with a cheerful, gravelly voice and wide smile. He looked around the room at the other people there who had turned to get a glimpse of him. He waved a cane-laden hand to the entire room to say hello and most of them made a small gesture back. Standing to Norman's left I noticed that every single person there was smiling at the fact that their ordinary voting experience had suddenly taken a novel twist. It was safe to say that Norman didn't personally know a soul in the room other than me but to watch him greet the ladies administrating the vote and give nod to the others in the room you would have sworn that he did. His inherent appeal was at full potency, encouraged by the inclusive kinship he had with his fellow town voters.
Norman and I entered our respective booths which were directly next to each other and I could hear him fumbling around next door. A moment passed as I looked over the ballot in front of me confident that Norman, just plywood's thickness away, was doing the same thing. Then I heard him mutter through the separator: "This one's not too sharp." At first I thought he was referring to Bush but then it dawned on me that he was talking about a dull pencil he'd apparently picked up to mark his vote.
I never asked Norman how he voted (frankly, I didn't have to) but I'm sure he finally found a sharper pencil to place his "X" next to the sharper candidate.
—Dwayne Raymond –Nov. 3, 2008
A Word About Posting in the Special Edition Area:
The publishers of this website were nice enough to ask me if I would occasionally post some op-ed pieces I write to MYPACC. The idea, since I am a writer, naturally appealed to me. So, we now have this subdivision and I, apparently, have a title. While I am not averse to submitting works to the blogsite, I am somewhat unused to having a title attached to my name other than "writer." I will adjust, certainly, but I thought it best to get that anxiety out in the open.
I have no agenda; let me be forthright about that. I do have opinion, of course, but I do not wish to be an addition that is forced down your, the readers, throat. Therefore, what you will see from me (and, I hope others who offer insightful op-ed or essay works) are writings which might be considered "sweet treats" to offset the main meal of the blog for which this website has become known. In other words, I don't believe this section should do any more than incite thought or provide pleasure. In my estimation the main blog, Shout Out, does quite enough in the area of provoking ire and action.
I read quite a bit of what is out there in the way of opinion and commentary and, frankly, find much of it worthwhile—even material I do not politically align with. But much of it is just so much repetition. Are Maureen Dowd and Frank Rich related? Is Michael Moore just a tubbier version of the suave Dick Cavett—less the whim and, some would say, the brains? Is O'Reilly really just ripping rhetoric from Rush's rage at the end of the day? Have we not, in this empretzeled season of a political party mix, had enough of the obvious hurled at us by the time we get off line, toss the newspaper out and put the TV clicker to rest? I think so. To that point, I'll do my best to shoot for addressing the ignored, the overlooked, the sappy (on occasion) the whimsical and the downright stupid if it merits.
Lastly, I think we'd all like to hear from other writers in Provincetown and wherever else readers of this note of introduction are sitting. However, there are three rules to live by here if you wish to contribute—in this section anyway. The work must be good and it must be clean and it must be original. Let me explain: Good means your college professor would attach at least a "B" to it. Clean means you'd be just fine having it read aloud to your mother. Original means you didn't rip off Dowd, Cavett, Rich, Bill or Rush or anyone else—you worked for it. I'll try to stick to the same rules. After all, we do live in the original town of creative thinking. Those guys who spent 63 days out there in the harbor on a ship all those years ago had some innovative ideas and put them on paper—the Mayflower Compact—no small affair! I would argue that we owe it not only to ourselves as writers, but them for setting a fine precedent.
Write a few good words now and then. Inspire your neighbors, inspire yourself. Mostly, don't be afraid of the dark. It's just a different kind of light. Think about it.
—Dwayne Raymond
Nov. 1, 2008
Wd 570 Articles can be sent for review and publishing to the "Literary Corner" Editor via the "Contact
Us" Page

A Primal Vote
Do I dare say it aloud? I want a strong, articulate man who kick-starts a primal yearn in people as my president. Barack Obama has a way of moving people that has not been patent in a likely leader of this country for over forty years. The last time lust, for lack of a better word, came into play in politics in any serious way was when JFK forced a blush on women and filled American men with envy and a desire to emulate him.
Is Barack embraced by the tight grip of celebrity affect? Of course! But he manages it with intelligence rooted in a sagacity of empathy. He is also stoked with an odd layer of generational exceptionalism. The two age groups who flank Obama's seem to be equally seduced by the silk in his voice and the suave of his character. The senior half remembers Kennedy's magic, a brew that had such a potent effect on them that they spawned a new generation who now boldly snub tired discomforts. The youthful adore this scorching, smart mysterious Obama because they view him through an aura of rose-tinged revelation. Just imagine what this fresh blaze of ardor might breed!
Whether this perceived splendor is firm grounds for Obama being president is debatable. What is not is his primal nibble at our appetite for kindness and might all in one bundle. We're willing to give this anomaly of a man a colossal chance to run with our future because if we don't we're going to be stuck speculating, "What if we only had?" There is no sadder condition than to be mired in bewildered lament.
It could be said that electing Obama is like to agreeing to marriage after just a few passionate dates. In your head you know it's probably not the smartest move but your charged heart clogs the thinking. Next thing you know you're thrusting your will toward consummation without regard to grandma's rules. It's a risky path paved with a fragile giddy but we run along it anyway, a searing rush of crazy hope burning in our back pocket.
Lately Republicans enjoy pointing out the irresponsibility of basing serious choice on the delicate notion of hope. What they're not recognizing is that hope is the spore of every reason we wake up in the morning. We hope to do well, we hope others find their way in their own lives and we hope to see our pillows again at the end of the day. If some of our positive leanings are now rooted in faith inspired by a man that stirs us to take note of our primal desires then it probably should be embraced. Faith always seems flimsy when examined closely, but infirmity has done little to annihilate its superior role in just about everything.
So, perhaps during these last days while we make our choice it might be best to relax and inhale the change. There is no need to adjust the color of your flat-screen, be shy about showing the flush in your cheeks or tamper with the sound on your radio as Mr. McCain calls us his fellow prisoners. Let's let all these new contrasts come to rest in our collective roost. If we don't then it's a safe bet we're going to find ourselves choking on the disagreeable bile of national regret in less than five days.
-Dwayne Raymond, Oct. 30, 08
Wd 560
Government of the people by the people and for the people